Our crowdfunding campaign is live at https://valiance.shogn.net/donate read on for more information!
Phase 1 of the campaign is seeking funding to help with some of our basic costs, like server costs and paying staff to work full-time, upgrades to the character creator, implementation of the first set of story missions, a livestream look at the Commander (pet) class, development of character attributes specifically for roleplaying purposes, and more!
With your support we can get this done. Check out the donations page for more detailed information and for a look at some of the rewards available at different donation tiers.
We appreciate any feedback you have on our donation efforts as well as any help spreading the word. Feel free to use the images below and send people to https://valiance.shogn.net/donate
Thank you!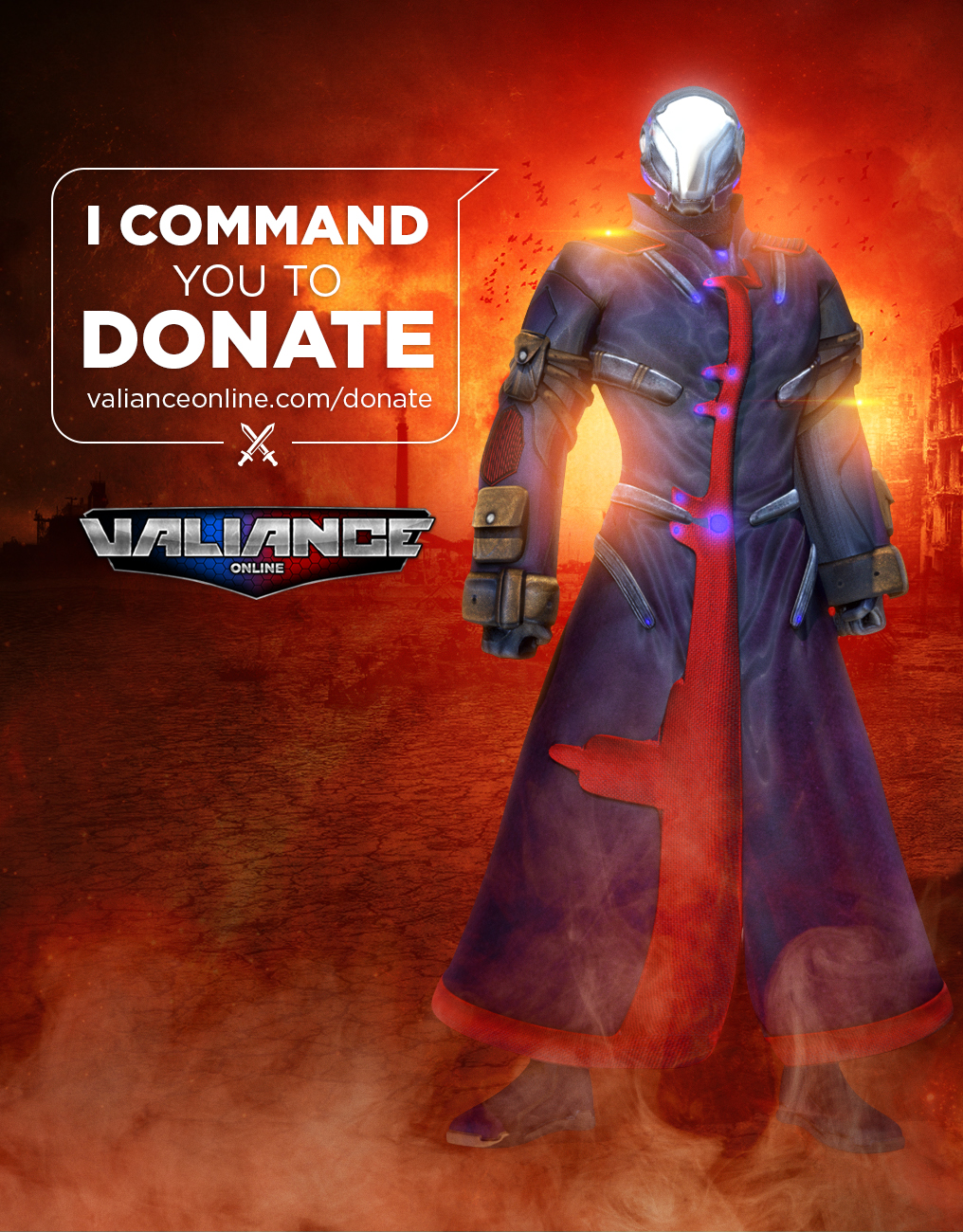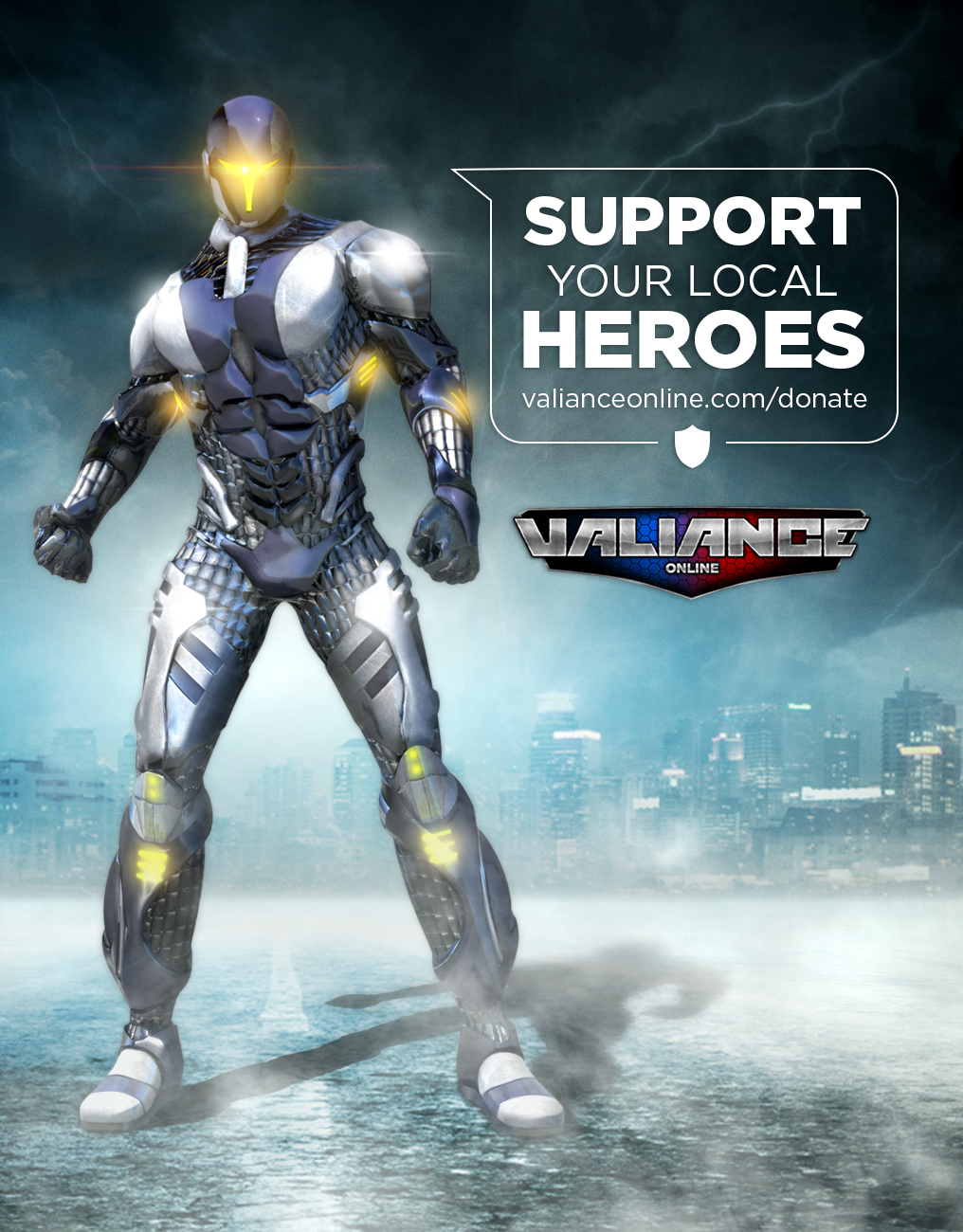 For full-size versions, you can right-click the images for the image location (link) or to save the full size images.